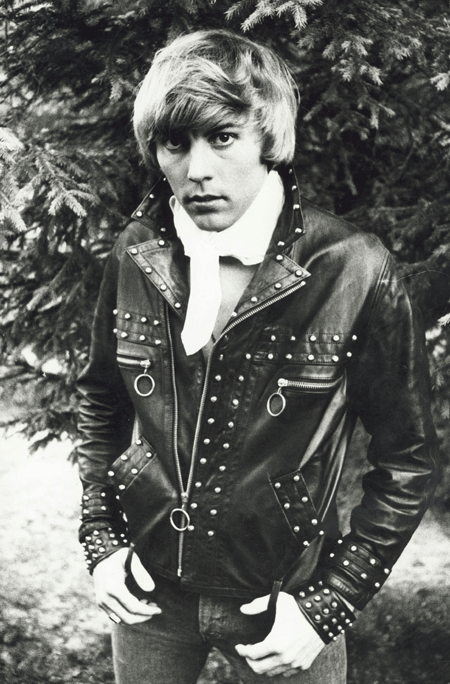 Lord Protector of the Purple Precinct,
Sword-Knight of the Order of the Lily,
Honorary Master of Esthetics and Arts,
Mesenate of the Third Degree,
Hero of Sothis,
Hero of the Five Kings,
Relentless Aspis Hunter,
Protector of Whistledown,
an Esteemed Restful Pathfinder,
and a Seeker
LG Male human paladin 14
Prestige 29/75 [Taldor]; Xp 39
Init +2; Senses Perception -2
---
AC 28, touch 14, flat-footed 26; (armor +12, Dex +1, dodge +1, insight +1, luck +1, natural armor +2)
hp 132 (14d10+42) plus 649hp on average from lay on hands
Fort +23, Refl +17, Will +19; (+2 vs death effects)
Immunities charm spells and spell-like abilities, diseases, fear
Special defenses expert duelist (+1 AC, +1 CMD), fey foundling, greater mercy, snatch arrows, spearmind (+1 AC, +1 CMD vs spears)
---
Speed 20 ft.
Melee falchion +21/+16/+11 (2d4+21/15-20) (power attack)
Ranged longbow +17/+12/+7 (d8+6/x3)
Special attacks enlarge person (reach 10ft, damage dice to 2d6, dmg +1), power attack (-3 to-hit, +9 dmg), smite evil (+6 to-hit, +14 or +28 dmg, +6 AC, +6 CMD)
---
Str 24, Dex 13, Con 14, Int 7, Wis 7, Cha 23
Base Atk +14; CMB +23; CMD 37
Feats critical focus, dodge, fey foundling(2), greater mercy, power attack, staggering critical (Fort DC 24, 1d4+1/1 rds), snatch arrows, step up, ultimate mercy
Traits dangerously curious(2) (magic), expert duelist (faction)
---
Skills (acp -5) diplomacy +18, handle animal +9, ride +5, use magic device +21
Languages taldane
SQ aura of courage (su), aura of faith (su), aura of good (ex), aura of justice (su), aura of resolve (su), channel positive energy (su), detect evil (sp), divine bond 2/day (weapon, +4) (sp), divine grace (su), divine health (ex), lay on hands 15/day (9d6) (su), mercy (nauseated, paralyzed, sickened, staggered) (su), smite evil 5/day (su)
---
Spells
sla (1/day) freedom of movement, heroism
4th — eaglesoul, ?
3rd — angelic aspect, angelic aspect
2nd — paladin's sacrifice, paladin's sacrifice, resist energy
1st — hero's defiance, hero's defiance, hero's defiance, liberating command, ?
---
Combat gear air crystal, potion of remove blindness, potion of touch of the sea
Scrolls abundant ammunition, daylight (2), delay poison, dimension door, dispel magic, expeditious retreat, faerie fire, feather fall, fly (2), grease, neutralize poison, see invisibility, silent image, veil of positive energy
Wands cure light wounds (49), dispel magic (CL14) (6), enlarge person (35), longstrider (16), protection from evil (37), shield (28), tap inner beauty (39)
Equipment +2 keen falchion(1), mwk longspear w/ knight's pennon (battle), nexavaran steel dagger, darkwood longbow (Str +6), 20 cold iron arrows, traveller's outfit, bracers of merciful knight, gloves of arrow snaring, cloak of resistance +5, amulet of natural armor +2, belt of giant strength +4, blind man's fold, boots of speed, headband of alluring charisma +6 with heightened continual flame (spell lvl 4, CL 7) cast on it, jingasa of the fortunate soldier, unfettered shirt, +3 glamered full plate, locked gauntlet (left), silver spiked gauntlet (right), wayfinder, dusty rose prism ioun stone, cracked dusty rose prism ioun stone, 2 cracked pale green prism ioun stones (attacks, saves), silver holy symbol of shelyn, saint-sanct family signet ring, exotic perfume, snapleaf, 23,362 gp
Combat-trained tiger mwk steel lamellar armor, exotic military saddle, saddlebags, ink, inkpen, 3 sheets of paper, candle, sealing wax, 50ft silk rope, bedroll, 3 trail rations, 2 waterskins
Immaterial height of fashion, herald, noble title (marquess), member of the Restful Pathfinders' Lounge

Boons
Proud but Discouraged — increase the bonus of aid another received from any member of the Taldor faction by 2.
Spearmind — +1 dodge bonus to AC vs weapons from the spears weapon group.
Hero of Sothis — +10 to an initiative check.

Hero of the Five Kings — +2 circumstance bonus on Charisma-based checks when dealing with dwarves from Five King Mountains.
Hoofbrother — +2 bonus on Diplomacy checks against centaurs.
Relentless Aspis Hunter — +2 morale bonus on attack and damage rolls against Aspis agents inside the Hao Jin Tapestry.
Rescued the Minotaur Prince — +1 circumstance bonus on Intellence and Charisma-based checks when in Absalom.
Protector of Whistledown — +1 bonus on all Charisma-based checks with gnomes.
Savior of a Long-Lost Tribe — +1 circumstance bonus on Diplomacy and Intimidate checks when dealing with western Katapesh gnolls.
Feast of Abadar — tier 7-11, good hope; tier 12+ heroes' feast.

Skill boons — as an immediate action, you can reroll any skill check before success is determined.

plus Dogged Adventurer, Favor of Cartahegn, Greenheart's Blessing, and Venture-Captain

fey foundling parantaa +2 per noppa. greater mercy parantaa +d6, jos ei ole sickened, hero's defiance parantaa +d6, kun menee miinuksille
divine bond on std, smite evil swift ja detect evil move action.
---
(1) Miekka on itse asiassa Saint-Sanctin luostarilinnoituksesta peräisin ja ikivanha. Se oli alunperin Shelynin kappelin viisimetrisen vartijan glaive, jonka varsi on katkennut jossain historian hämärissä. Sittemmin terään liitettiin väistin ja sen kahva uusittiin, jotta se näyttäisi kahden käden miekalta. Nähtäväksi jää, onko miekasta maineensa veroiseksi nuoren Angilbertin käsissä.
(2) Angilbert on tietämättään vaihdokas, Verduranin metsän väen kehdostaan ryöstämä. Syyllisyyttään yötä päivää katunut äiti teki kaikkensa vaihtaakseen tilalle jätetyn ruman ja vähä-älyisen lapsen takaisin omaan poikaansa. Kun hän lopulta vanhan noidan avulla onnistui siinä, hän häpesi tätä kaikkea niin, että tappoi noidan omakätisesti ja salasi tapahtuneen kaikilta.

Angilbert on kuuluisan taldorilaisen Saint-Sanctin aatelissuvun nuori ja komea kapinallinen. Aina pohjois-taldorilaisen Saint-Sanctin luostarilinnoituksen legendaarisesta puolustustaistelusta lähtien suvun miehet ovat neljässä linjassa puolustaneet jaloutta, urheutta, oikeamielisyyttä ja kauneutta. Kukin sukulinjoista kantaa yhden Saint-Sanctin kappeleista värejä vastaavasti: Abadarin, Sarenraen, Arodenin ja Shelynin. Angilbert kuuluu näistä viimeksimainittuun itseoikeutettuun kauneuden, taiteen ja rakkauden ritarikuntaan.
Angilbert on tyypillinen taldorilainen ritari. Hän kokee seikkailun, gloorian ja neitojen suosion kuuluvan hänelle verenperintönä. Hän ei ole kiinnostunut uskonnoista sen enempää kuin ritarit yleensä, ennemmin päinvastoin. Nuorempana hän jätti käymättä uskontotunnit, vieden mieluummin tyttöjä joen rantaan, sepittäen näille oodeja ja esitellen kiiltävää miekkaansa. Kaikki oli niin kuin kuuluukin — kunnes hän tapasi Nadessa Szcarnin, viettelijättären vailla vertaa. Tämän kanssa he viettivät unettomia öitä toisiaan jumaloiden aina siihen asti, että Angilbert ensimmäisen kerran vei rakkaansa suvun palatsiin.
Aamun sarastaessa Nadessa oli kadonnut — samoin ruokasalin pöytähopeat, tädin eebenpuinen korulaatikko sisältöineen sekä kolme mittaamattoman arvokasta maalausta. Tämä valkeni herkkäuniselle Angilbertille ensimmäisenä. Vaistomaisesti hän nappasi seinältä antiikkisen koristemiekan(1), viimeisen muodin mukaisen niittipanssarin ja aimo pussillisen kultaa, ja pakeni sukunsa mailta ilmoittautuen vapaaehtoiseksi Tiennäyttäjien pahamaineiseen palkkasoturijoukkoon, anoen tehtävää jostain hyvin kaukaan Taldorista. Samaan hengenvetoon hän päätti parantaa hulttiomaiset tapansa ja alkaa käyttäytyä korkealle arvolleen sopivasti, näyttäen esimerkillään millaisia miehiä Taldorissa kasvatetaan. Nykyään hän ajattelee, että vasta sovitettuaan syntinsä taistellen toinen toistaan kauheampia hirviöitä vastaan tunnetun maailman joka kolkassa, ja ylitettyään sukunsa odotukset monin verroin, voi hän palata kotiinsa aiheutettuaan perheelle moista häpeää. Ja totta puhuen, tiennäyttäjäin pesti ei vaikuta alkuunkaan hullummalta.